Racing Cycle Hotel in South Tyrol - Italy
The Lindenhof in Naturns is a Roadbike Holidays member
The Sport Hotel Lindenhof in Naturns is a Roadbike Holidays member and is checked on a regular basis.


Roadbike Holidays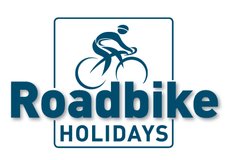 As a "Roadbike Holidays" member, the Racing Cycle Hotel Lindenhof in Naturns provides you with expert advice with regard to all your racing cycle-related questions. Enjoy your racing cycle holidays with like-minded people and benefit from all the advantages that a "Roadbike Holidays" hotel can offer.
Your host Joachim Nischler is a passionate racing cyclist and mountain biker and will happily offer you many Racing Cycle Advantages for your racing cycle holidays.


Roadbike Holidays – Your racing cycle holidays at the Sport Hotel Lindenhof
"Roadbike Holidays" – Europe's best offer for racing cycle holidays. Only hotels that are specialised in racing cyclists within the most beautiful alpine regions of South Tyrol, Austria and Switzerland fulfil the quality criteria of 'Roadbike Holidays'. The Racing Cycle and Sport Hotel Lindenhof in Naturns is one of the Alps' most popular holiday destinations for racing cyclists.


Costs per guided racing cycle tour as per our week program
We charge 25.00 € per racing cycle tour. That includes provisions during the tour and a racing cycle tour guide.
The guided racing cycle tours can be booked by using the enquiry form prior to your arrival or directly at the reception.