Fitness coach in South Tyrol – Italy
Fitness experts at the Sport Hotel Lindenhof in Naturns
Christian Pirpamer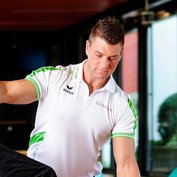 Our sauna manager, fitness and nutrition expert awaits you with an extensive week program at the Fit & Fun House of the Sport Hotel Lindenhof in Naturns. He has been a member of the Lindenhof team for 12 years.  He gained experience as manager of his own fitness studio. He continues to educate himself with intensive courses.
BSA Academy qualified firness trainer, nutritionist, personal trainer
Bergila Academy qualified, yoga and pilates instructor
Nordic walking instructor
Aauna attendant
You are welcome to arrange personal training (for a fee) directly with our fitness trainer.
Contact him at:
+39 339 13 19 366 or christianpirpamer@yahoo.de


Sigrid Mair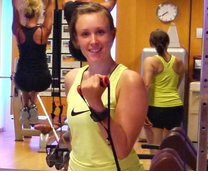 Sigrid was born in South Tyrol. She has completed her training as a wellbeing trainer. Ahe also attends various courses and further education. Since 2017, she enriches our fitness and ArtSPA team.
Pilates matwork instructor
Nordic walking instructor
Sauna attendant
Aqua fitness and female fitness instructor
SAFS & BETA Academy qualified fitness trainer, wellbeing trainer
Arthur Pircher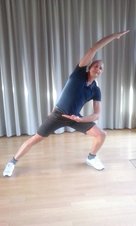 Arthur is a full-time social worker with focus on nursing. He has been working at the Hotel Lindenhof as wellness trainer since 2014.
Wellness trainer 
Sauna infusion attendant
Nordic walking instructor