Kids club in South Tyrol - Italy
Our children & youth team in the family hotel Lindenhof in Naturns


Children's entertainer Sybille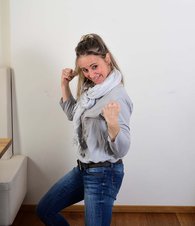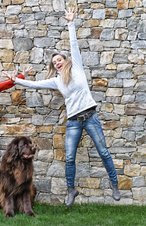 "I love animals. And I love children." - Power woman Sybille
Sybille, our trained childminder, is excited to meet the variety of children and is looking forward to hours of playing together. Whether crafting, painting or playing, in the kids club you will definitely find something that you can enjoy.
Sybille, Kids entertainer, awaits you in the kids club with a varied children's program.


NEW at the Lindenhof: Children's entertainer Bayou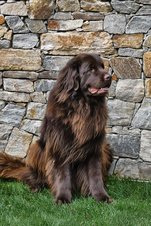 The newest member of the Lindi's children's club team is Bayou. The one year old brown Newfoundland dog is assisting his owner Sybille with her work at the children's club since the beginning of 2019. Bayou is the perfekt children's entertrainer with his docile nature and his special training for handling children.
Don't worry: In case a child does not like Bayou, the dog will of couse not be at the club during the stay of the child.


Youth entertainer Michaela
Michaela our youth animator, awaits you in July and August with an adventurous youth program.