Hiking in South Tyrol - Italy
Guided hiking tours at the Hiking Hotel Lindenhof in Naturns
Discover the surrounding summits and many alpine pastures during guided hiking tour accompanied by the guides of the Hiking Hotel Lindenhof. How about a hiking tour to the Sonnenberg Mountain, the backyard mountain of the hiking hotel?
Our certified mountain guide Rudi awaits you at the bar every Sunday evening and introduces you to the guided hotel hiking tour. Thanks to his extensive experience as hiking guide, Rudi will be able to give you some tips for beautiful hiking tours in the Vinschgau District and South Tyrol. 


Rudi Alber
Certified mountain guide at the Sport Hotel Lindenhof in Naturns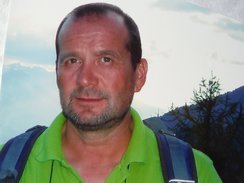 Rudi Alber was born on 18.08.1963 and lives with his wife and his two children in Tschars. Being a certified mountain guide, his hobbies are mountaineering, ski touring, cycling and hiking. "Whether summer or winter, the mountains are my passion. Moving freely around in nature, discovering ones own strengths, feeling yourself, overcoming limits and getting to know oneself provides us with inner contentment and peace. I am delighted to accompany you on hiking tours and mountain tours at the Lindenhof"


Helmut Stieger
Head waiter and hiking guide at the Sport Hotel Lindenhof in Naturns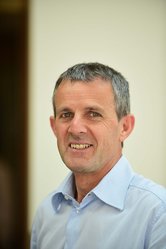 Helmut is our head waiter at the restaurant and will take care of you. He will be delighted to accompany you on guided hiking tours on one of the many Waal trails in the Merano Region.